Social Constructs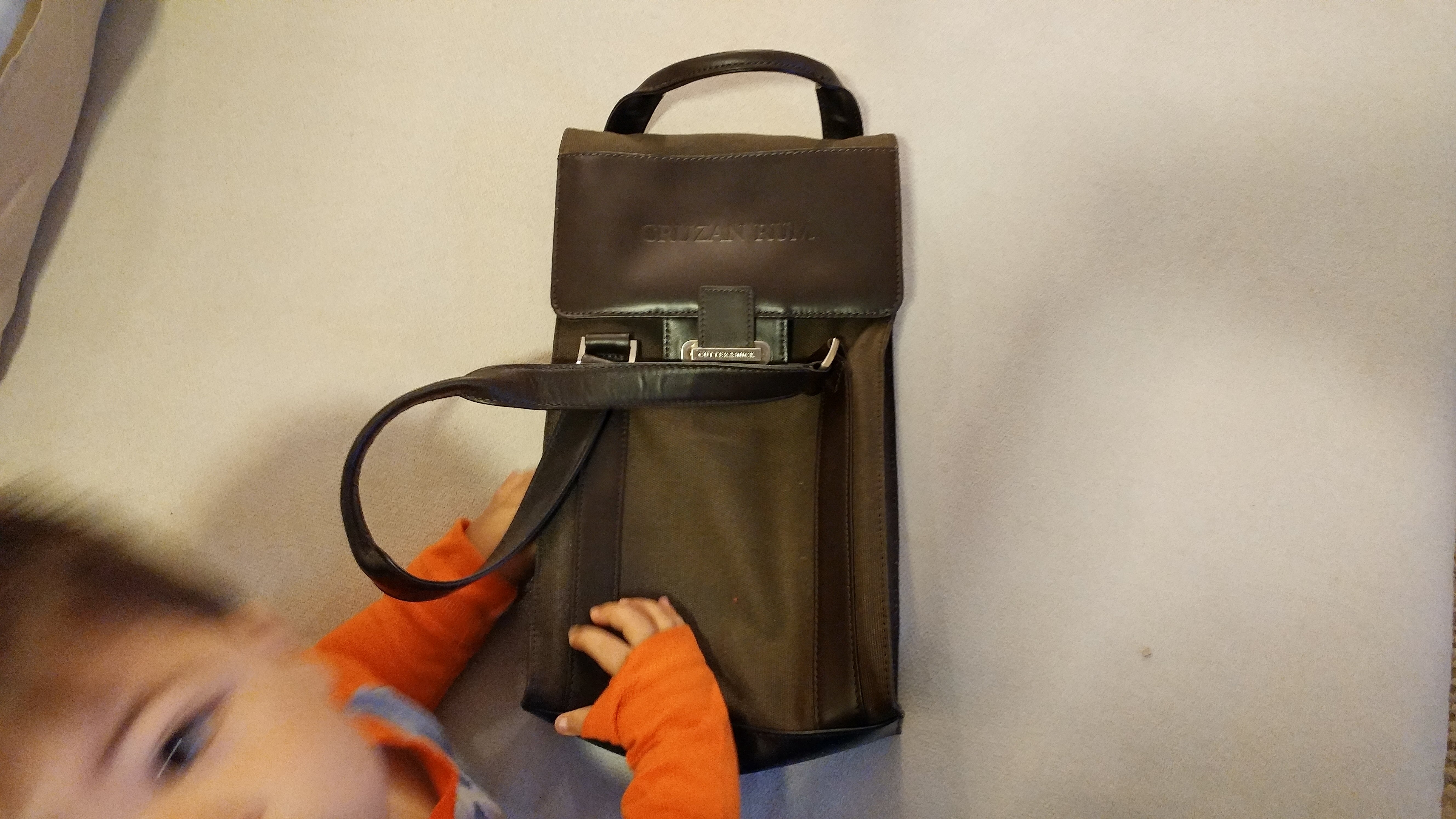 Her: Is that a wine carrier?
Me: Strictly speaking, it's a rum carrier.
Her: Logan! You can't use a rum carrier for his lunchbox!
Me: Why not? There's no rum in it.
Her: It says "rum" right on the flap. What is wrong with you?
Me: How much time do you have?
Alison's BFF and several of her college friends paid for a preschool that started this morning. One of Alison's other college friends gave me four bags fulla clothes that ABFF brought back for me. I brought her a beer.
ABFF: His birthday's coming up. Are you doing something?
Me: Not sure.
Her: Are you getting him a cake at least?
Me: I'll get him a muffin.
Her: A muffin? It's his birthday!
Me: A muffin is merely a naked cupcake. I'll put peanut butter on it for frosting.
The ABFF is a lawyer. Another lawyer friend of mine was giving me parenting advice, despite her not being a parent, regarding my choice of lunchbox.
Her: You can't send him to school with a rum carrier.
Me: Logically, it's the best choice. It holds a change of clothes better since I roll them, and can hold his drink and food container more easily. It's fashionable and will probably be easier to find as it's taller than it is long. I refuse to raise him with these absurd social constructs.
Her: Didn't you say, "Communication is what the other side hears?"
Me: (groaning) Fiiiine. Let the record reflect my vigorous objection to this acquiesce.
Her: So noted.
Location: 40 mins ago, surrounded by children
Mood: adulty
Music: get up and stand up and climb the rope of hope
Like this post? Tell someone about it by clicking a button below.