Nothing is ever as it should be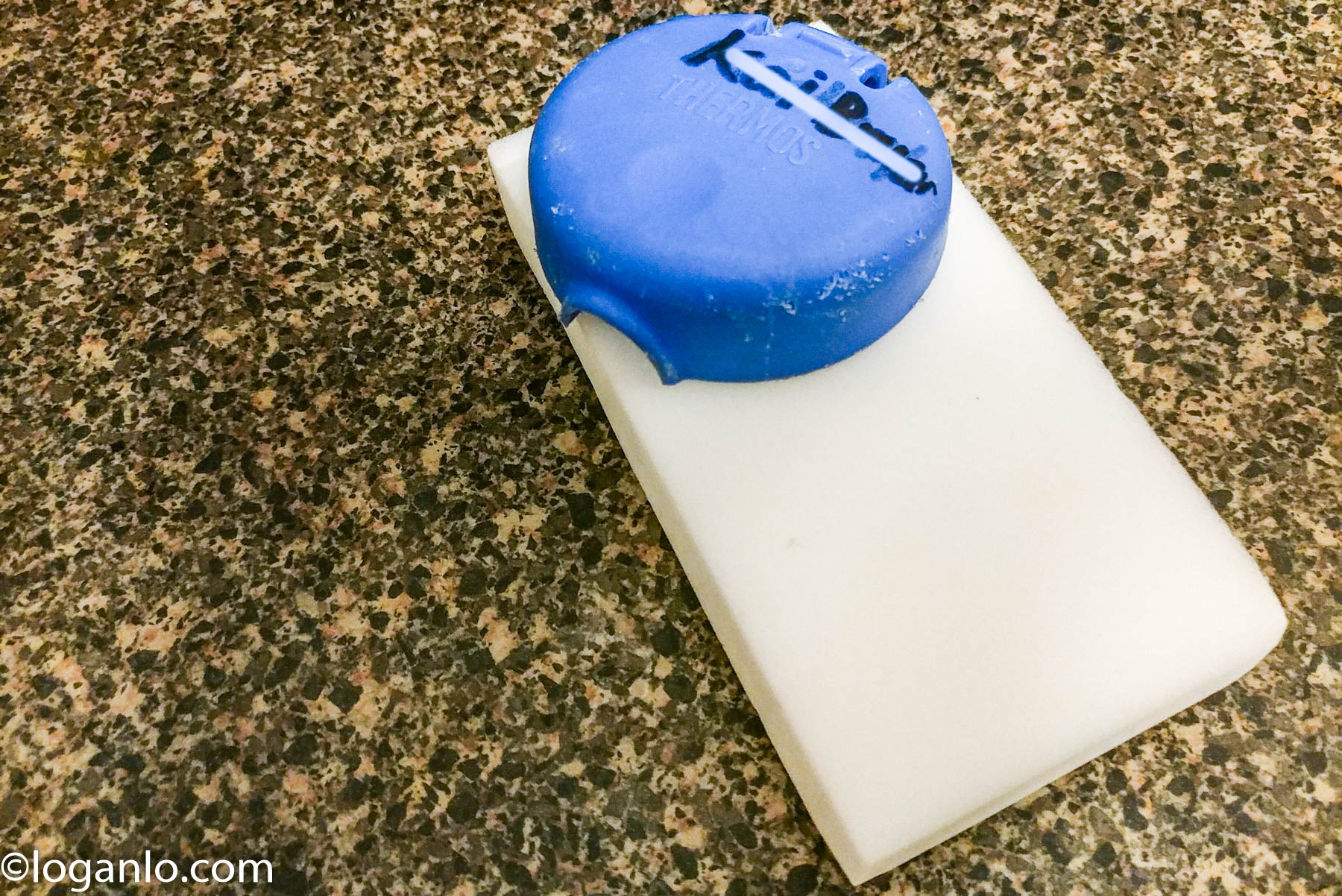 Went to Boston this past weekend on a last minute, 48-hour trip with the Gymgirl. (I'm as confused as you are.)
Had a great time and was gonna write about it but the kid got sick while visiting Alison's mom in NJ. They're in the ER right now. I think he'll be ok but I'm waiting.
I'm a wreck. Alison once said that the day before you become a parent is the last day you're not worried. She's right. Even more so with me. For obvious reasons.
In any case, here's a something I was working on last week that's much happier so I post it instead as I wait.
I hate the waiting so.
The kid started going to a five-day-a-week school recently.
When I arrived to pick him up, the teacher wanted to talk to me.
It seems they took his thermos out of his lunchbox, and – for some inexplicable reason – thought it was some other kid's thermos and wrote that kid's name on it.
It was annoying but an honest mistake and they felt terrible about it.
I was gonna buy him a new one when I remembered that when Alison moved in here, she bought a multipack of these things called Magic Erasers (that's what the cap's sitting on in the pic above) and scrubbed both bathrooms methodically until they sparkled.
She was so proud. She said that Magic Erasers were her favourite cleaning product ever.
I spent a solid 20 minutes going through the entire utility closet and found a single Magic Eraser tucked into the corner and used that to clean his thermos – you can't even see it.
That made me happier than you might imagine because I know that if she were here, and this happened, she would have done exactly that.
Alison saved the day.
Location: 24 hours ago, Boston Commons
Mood: anxious like you couldn't believe
Music: Miniature disasters and minor catastrophes bring me to my knees


Subscribe!
Like this post? Tell someone about it by clicking a button below.