Maybe someday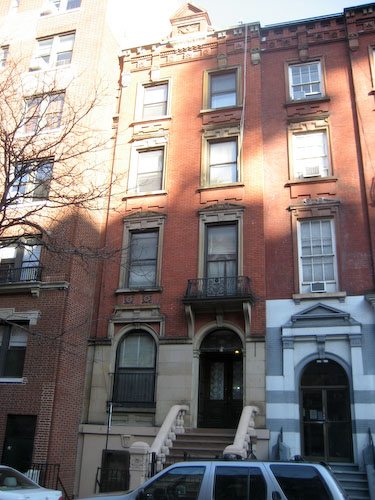 Walked down to Times Square from the UWS to catch the da Vinci exhibit.
That's a whole entry there but just lemme say that: (a) there was a time when religion, science, and art went together and (b) it strikes me as really strange that the same country that gave us da Vinci gave us the people on the Jersey Shore.
Speaking of giving us people, Bryson came by with his fatty today and she was the cutest thing. Make's me think about having a kid myself. Then again, can barely take care of George and Harold. Still, think all guys start thinking about cranking out a few rug rats roundabout this time.
As I told you before, Bryson's no joke – took the bronze at the Pan-Americans. But something about a kid mellows a fella out.
Cooked him up some wings and we kicked back a beer as she drooled happily all over him.
Then had dinner with a buddy that owns this jaw-dropping 4,400 SF pad and four kids a few blocks from me.
It's cool, seeing your friends become men.
Like I said, maybe I'll get a fatty of my own some day.
Location: three blocks away
Mood: stuffed
Music: Sleep tonight And may your dreams Be realized