You're always hungry
Sorry, more out of order entries.
Been insanely busy these days, mainly with my slowly stirring social life, which itself is an entire entry.
On that note, the Frenchman and Bryson – who both know each other – stopped by my gym the other day.
It's been ages since Bryson was at my pad last. I'm 33 in that pic in that entry.
I miss that leather jacket.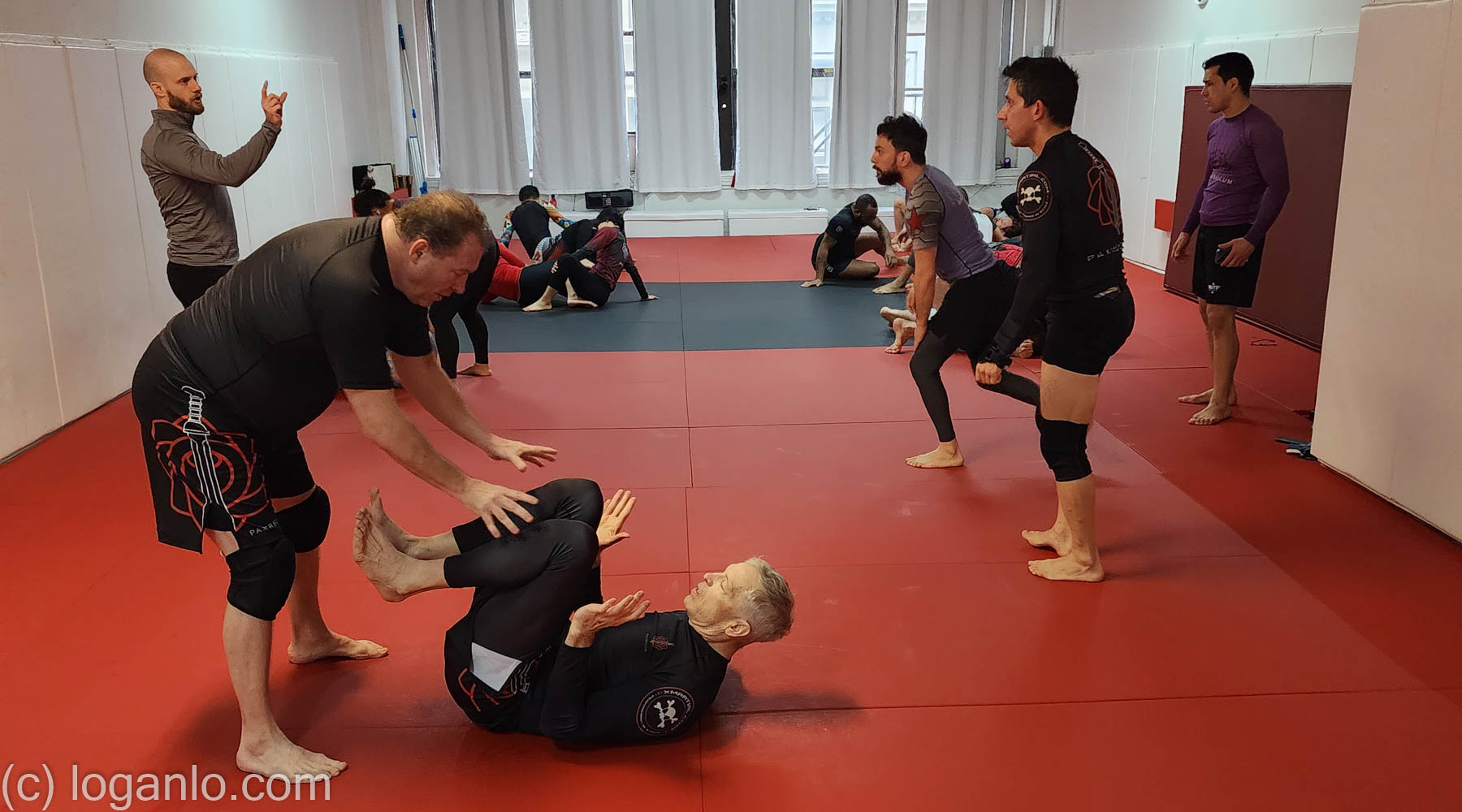 It was cool to see the Frenchman roll because a number of the gym members knew him as only as a beginning kali student and definitely not as a seasoned BJJ black belt.
I rolled with both Bryson (a brown belt) – who missed the entire class but ended up catching the sparring part – and the Frenchman. I was surprised to see that I survived as long as I did.
They both wrecked me. It was glorious.
Did manage to catch Chad in an omaplata (!!) in one of our rolls, which is the second time I've tapped him in 14 years. Pure luck.
So, I'm averaging one tap on him every seven years, which is actually far better than I woulda expected, lemme tell ya.
Unfortunately, the Frenchman, like me, had a number of injuries and he definitely tweaked it again rolling with Chad, who I'm sure, was happy to be on the mats with two high-level fellas like them.
Him: Rolling after 40 is a different thing.
Me: Preaching to the converted, man.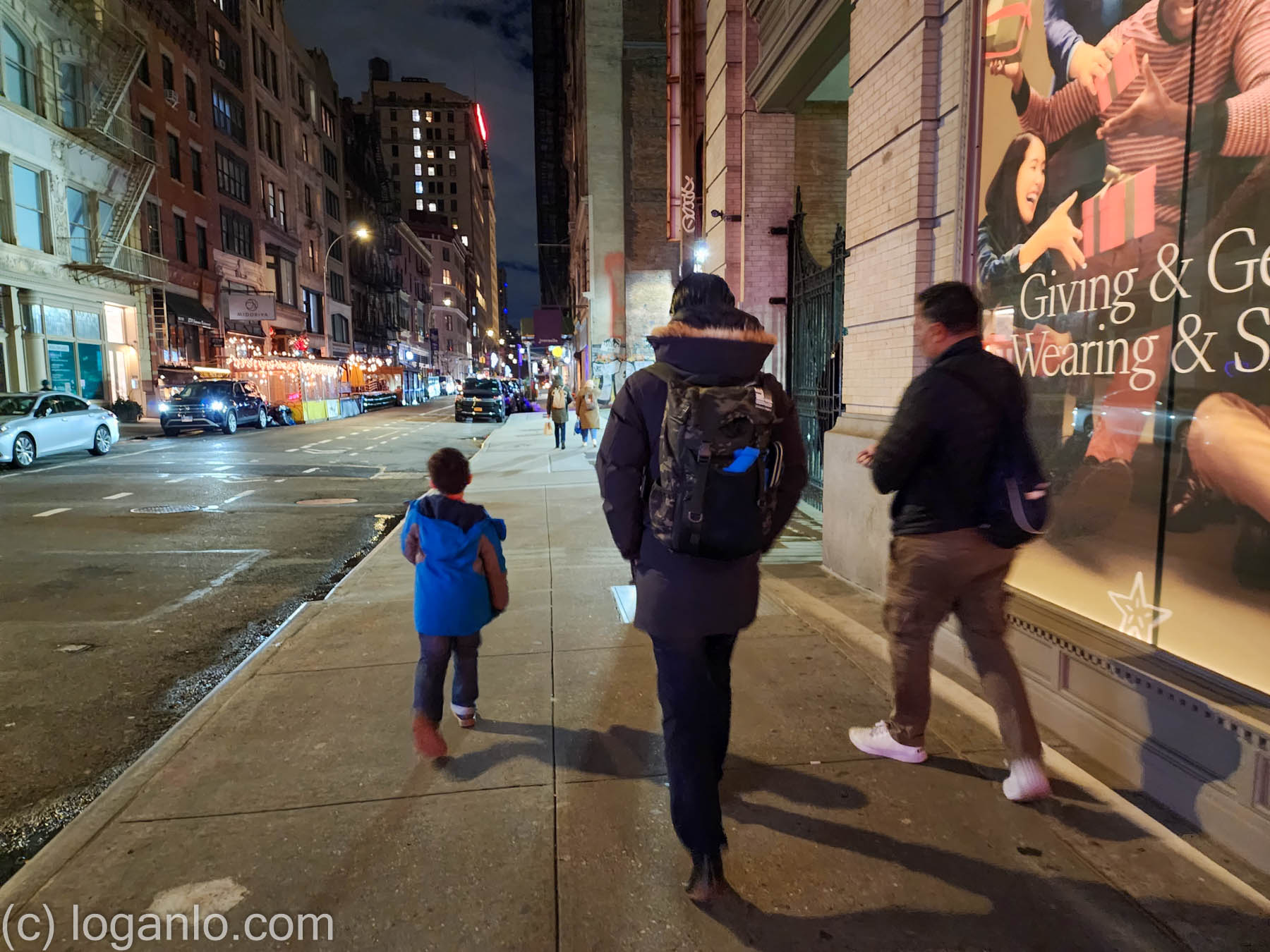 Afterward, the three of us left with the kid to head back to my place to drink and catch up.
Me: Heya! Are we still on for tonight?
Her: I mean, I'm still testing positive for covid…
The reason I had the kid with me was the same reason that we had to shut down the gym the other day; his sitter was supposed to watch him so I could hang out with them but she ended up getting COVID. Ditto for his guitar instructor.
But I was happy he got to meet Bryson. I consider him one of my oldest and dearest friends, even though we rarely see each other.
Kinda think that's just how it is these days.
The kid's been on a taco kick lately; this is what I made for him earlier in the week…
But there's this killer taco truck one block away from my pad and we left the gym late. Like, really late.
Me: You guys should get something here. The food is outstanding.
Frenchman: You don't want anything? It's on me.
Me: Nah, I'm still single so I gotta try and look good. But I'm sure the kid'll want something.
Boy: YESH!
It was great catching up with them. The kid liked having a full house. And the late-night Mexican.
Me: Why are you always hungry?!
Boy: YOU'RE ALWAYS HUNGRY.
Me: (scowling because I was just bested by a seven-year-old)
They gave me a ton of gossip about all the other schools and the goings-on there. We also talked a lot about child-rearing.
Me: As the only one of us without a daughter, I'm just gonna say I'm guessing that's even more stressful.
Bryson: No way, boys are a terror. Terror!
It was pretty fun night that we said we'd do again.
The next day, I brought the kid out to my in-laws and then came back.

Also met up with another single-serving girlie, which is all that really needs to be said. Another date to nowhere.
It was a short little innocuous meetup.
Her: You're a little too charming for my tastes. My spider-sense goes off when someone's too charming.
Me: Give it time, darling. I'll be sure to disappoint you, somehow.
Had a few more dates lined up this week too but an unexpected trip to the doctor for a medical emergency and a blue-eyed blonde firecracker messed up those plans.
But that's for another entry.
Her: You're the first guy I've ever googled and actually found something besides their LinkedIn.
Me: You're welcome?
Location: this morning, getting an early morning Reuben with a new friend and not getting to eat it.
Mood: super tired
Music: never get old (Spotify)


Subscribe!
Like this post? Tell someone about it by clicking a button below.