Another accident
Had a lotta plans this past weekend but, like mosta my plans, they didn't turn out – at all – like I expected.
Not all of it was bad, but it certainly started out looking that way.
Suppose the main thing that happened was that I took a knee to my forehead at the gym and tore open a cut above my eye.
It wasn't super deep but there was a ton of blood, which is pretty typical for facial cuts. People were telling me to head out to get stitches but I'd been here a few times before.
I quickly took a shower, cleaned the wound with alcohol, had my buddy Kevin run out to get some Krazy Glue, and got to work.
I've been using Super/Krazy Glue to stitch myself up for years. It works best on cuts that aren't super deep and aren't jagged – my particular cut hit these two criteria.
Laid down on a workout bench and had Chad and Katrina wash their hands – Chad's dealt with things like draining cauliflower ears a buncha times and Katrina works at a dentist office so they seemed like the best choices.
Chad used two hands to squeeze the cut together and Katrina basically just glued my wound shut.
It took three tries but they stopped the bleeding and I avoided a trip to the ER/urgent care.
This is what it looked like immediately after they finished:

The last bits of the glue came off today and this is what I looked like a few hours ago – the cut healed perfectly and better than if I'd had stiches because there's no additional scarring due to the stitches: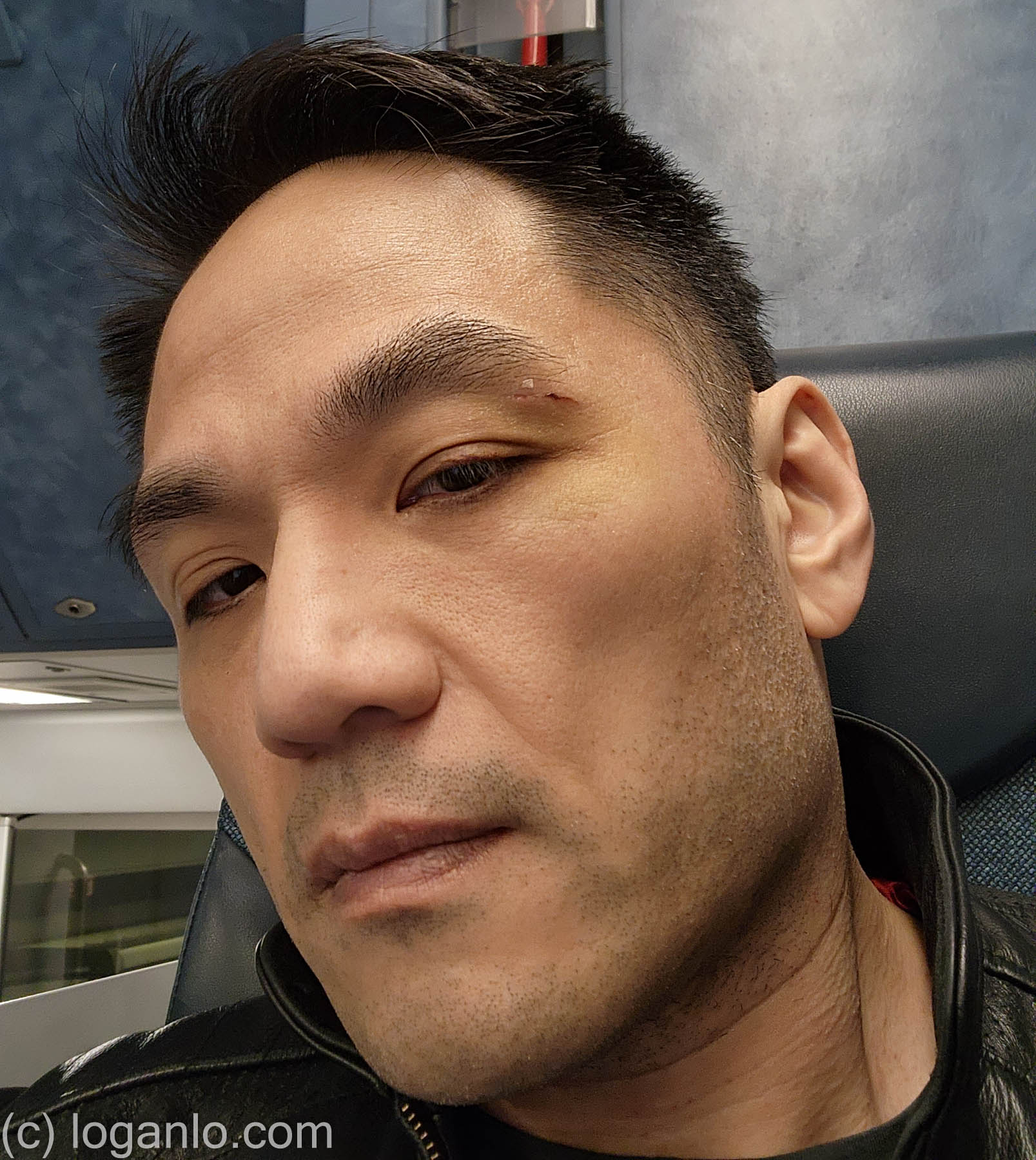 While that part turned out well, it all meant that I couldn't head to the gym as much as I woulda normally while the kid was away.
So, I did a lotta baking, including making some bar-type cookies that I tried to cut using Alison's old pizza wheel cutter.
Just like with the wine glass the other day, the handle snapped in my hand as I was using it and THE BLADE WENT RIGHT TOWARDS MY EYE.
Luckily, it turned somehow so I got slapped in the face with the side of the blade.
Seriously, my luck is something else.
Although, there was some good to getting injured as it meant that I could do other fun things instead of heading to the gym.
Her: You free on Friday?
Me: I am now.
I'll tell you all about it tomorrow or something.
Location: NJ, getting my treasure
Mood: full, for once
Music: I try, I try, I really do (Spotify)


Subscribe!
Like this post? Tell someone about it by clicking a button below.