Decrepit old man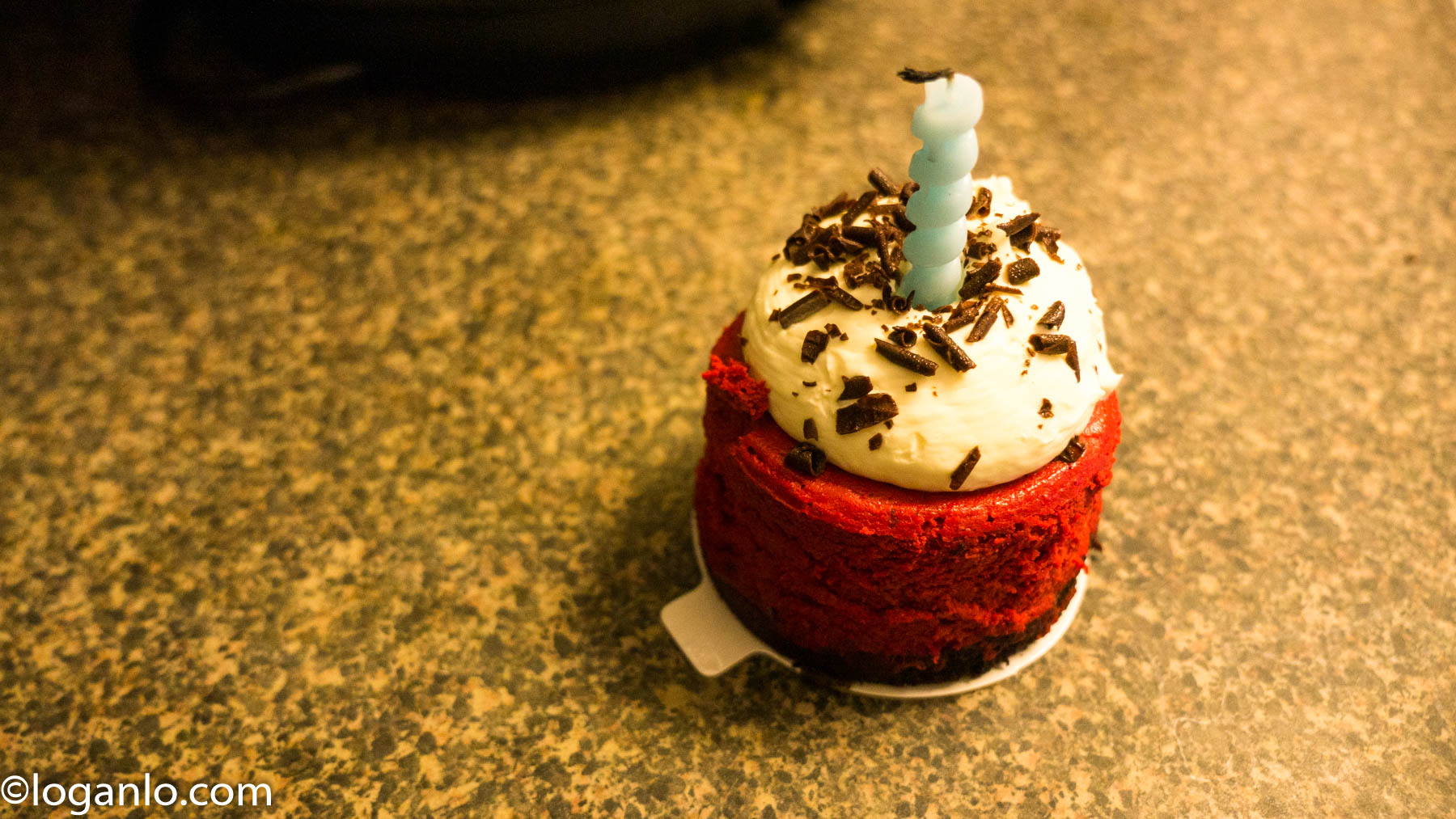 The Gymgirl kept doing things for me all week for my birthday, including buying me a Red Velvet cupcake.
She also pulled a bunch of my friends from the gym together for a surprise dinner for me last week but I had a stomach bug so I couldn't really eat anything, which is a shame because it was at my favourite local joint of Cuban-Chinese food.
They came back to my pad to play some games but I had to call it an early night because I started getting feverish. It was a rough two days – we were supposed to go to see the Gymgirl's family the next day but I was so sick that I couldn't make it.
Her: Call me if you need anything!
Me: …
The next day, she came in to check in on me.
The Gymgirl: (upbeat) You look much better. (pause) Hey, are you ok?
Me: Sorry. (distracted) I'm better. I'm just thinking of Alison. She felt rotten for years. I just think about how much she suffered and endured…
Her: I'm sorry Logan.
Me: No – I'm sorry I'm such a downer all the time.
Her: You're not. (later) At least you're not projectile vomiting.
Me: Yes, there is that.
Eventually, I felt good enough to get out of bed and we had a nice day together and watched a few travel programs.
I like to look at all the places that I'll never see in real life.
Her: Why don't you actually go?
Me: (shrugging) I've lost that drive. Plus the kid and work means it's hard to get away. This is like the next best thing. (watching a show on St. Paul Cathedral) I do like London, though. I'd climb that the next time I'm in London.
Her: It's 30 stories! You'd never make it, you decrepit old man.
Also saw my boss for drinks the other day.
Me: I wanted to say, "I'm sorry."
Him: (surprised) For what?
Me: For how things turned out. I had all these beautiful plans – personal and professional. And life ____ed me outta all of them. I thought I'd come back this summer but I just wanna take care of the kid. That's all I want to do these days.
Him: You don't ever have to apologize for any of that. And raise your son. We'll be here when you're ready. Trust me – when he goes to school, you'll be itching for something to do.
Me: (laughing) Maybe…
Location: the gym, pretending I'm not 46
Mood: hopeful
Music: I'm a little bit home, but I'm not there yet


Subscribe!
Like this post? Tell someone about it by clicking a button below.