Gradually, then suddenly
To continue from last time, after we stuffed our faces and drank our fill (for the time being), a singer came out and belted a few tunes – I thought she was pretty good.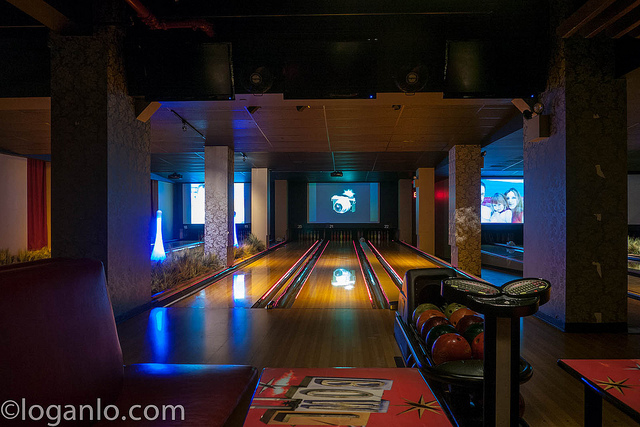 We ended up getting most of the bowling lanes to ourselves and played next to this blond couple that were hyper competitive.
Met a photographer with the same camera family as mine so we traded lens for a bit and I walked about looking for things to photograph.
Every so often, these incredibly tall models would float in and wait for the make-shift photo-studio near the lanes. Ended up chatting with one named Jamie-rae from exotic New Jersey.
Me: Dammit, knew I should have brought a step ladder. Try not to make me look too short, ok?
Her: (laughing) I'll try.
I made my way to my buddies and had some more drinks – the rum situation had not improved so vodka was the word of the day.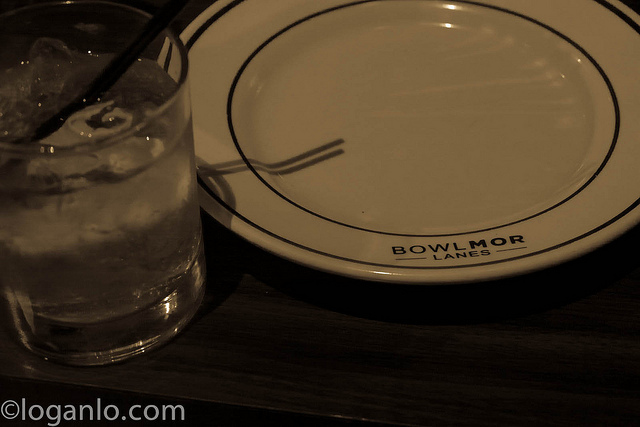 Then it was time to go.
Me: Hey man, I better jet. (pause) You gonna be ok?
Him: Yeah. It comes and go.
Me: Life's crazy, isn't it? Everything's gradually then suddenly.
Him: That's exactly right.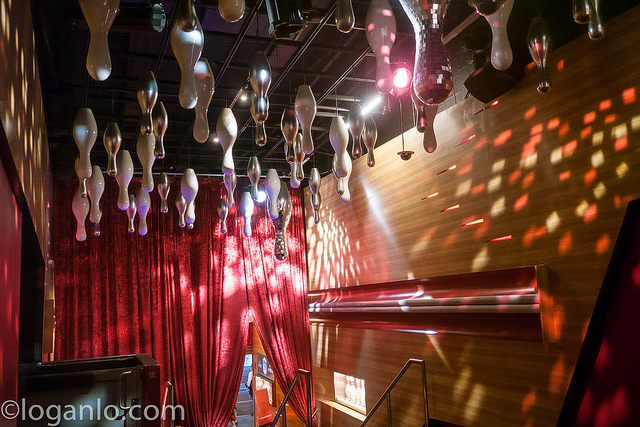 Making my way home, kept thinking about Hemingway's  gradually, then suddenly line that my wife told me about.
When I was in my late 20s and early 30s, there was a parade of friends getting married, then from early 30s to now, a parade of friends having kids. And now, all of these funerals.
This all happens gradually and then suddenly. Gotta admit that I dread the next suddenly.
Wife: How was it?
Me: Good. Some other things we can chat about later but it was good seeing the guys. (brightening) Wanna see some pics?
Her: Sure.
Location: wishing my brother a safe trip at the door
Mood: concerned
Music: We count our dollars on the train to the party

Subscribe!
Like this post? Tell someone about it by clicking a button below.
Related articles