…get a busy person to do it
There's a saying I like that goes something like, If you want something done, ask a busy person to do it.
The day after furiously bailing water because of the flooding and then wiping stuff down, I was physically drained but my network had been giving me intermittent problems. So, I figured, since I was exhausted, I should just take care of that too.
To wit, I converted my traditional router set up to a mesh-router setup. It took six hours because it turns out that TWO of the three units I got were defective.
Me: (at midnight) So, what do I do now?
Customer Service: We'll send you out two replacement ones today.
Me: Sweeeeet.
Surprisingly, I managed to get an old unit working again so, with two mesh units running, I crashed hard.
Woke up the next day and looked over at my computer case.
It was this cool glass and metal case called the Phanteks Evolv Shift ITX (this is the mesh version which isn't as cool looking) but it was just slightly larger than I needed, at an internal capacity of 22 liters. So, a while ago, I got the 19.9 liter Cougar QBX case instead – much plainer looking but also much smaller.
I painted the front cherry red just cause I like pretty things.
Beer in hand, I gutted the Evolv and shoved everything – literally and figuratively – into the QBX.
Then, if all that weren't enough, I needed to get some sandbags as a hedge against the thunderstorm that we're supposed to be getting in tomorrow and Mouse just happened to in the area with a van earlier last week.
Me: Wait, can you drive me over to Amsterdam and 74th?
Her: Sure, get in.
Ended up getting ten 50-pound bags of sand and hauled them back to my pad.
Then, just today – in 95 degree weather – I put that quarter ton of sand into 14 sandbags and laid those out, installed an autosensing water pump, as well as a 50 gallon water barrel – molded into a tasteful white planter, of course.
Like I said, I like pretty things.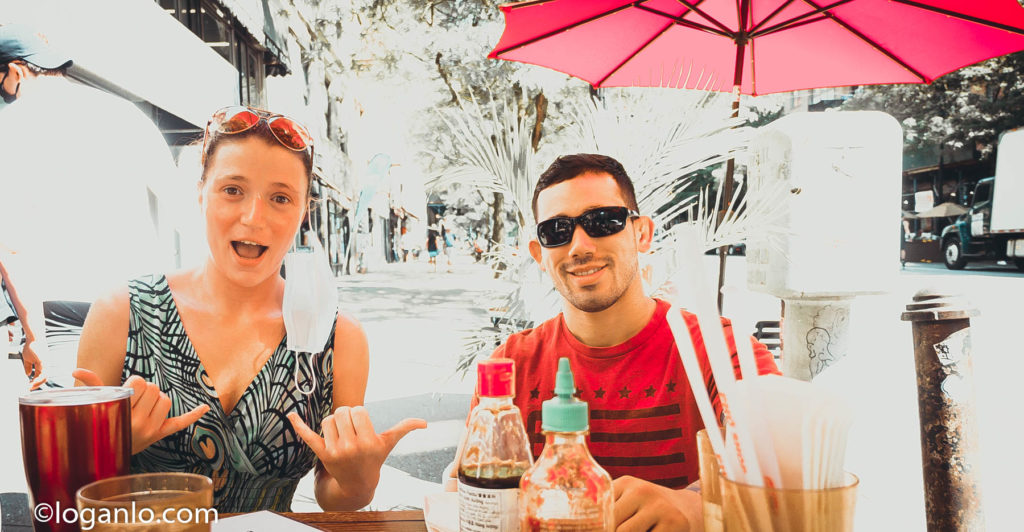 Speaking of pretty things, Mouse came by to roll with Chad and me over the weekend and, afterward, I treated myself to a film with her as a small reward.
Me: I saw this movie in theatres when it came out. You were negative 3 years old .
Mouse: Did it cost a penny?
I really should stop watching films with other people and just watch them alone.
Note that if you're at all interested in SFFPCs, there's a  Reddit thread I just found today on the topic.
Podcast Version
Location: today, my back yard, filling bags of sand for what seemed like forever
Mood: exhausted, man, exhausted
Music: you can take me home (Spotify)


Subscribe!
Like this post? Tell someone about it by clicking a button below.